IP67 ultraminiatuur Momentary Drukknopschakelaars
Onze 8U-serie verzegelde ultra-miniatuur drukknopschakelaars bieden een verscheidenheid aan functies in een kleiner formaat. Al deze tijdelijke drukknopschakelaars voldoen aan IP67 en UL, ROHS-norm. De functie van deze On Off-drukknopschakelaars inclusief on-moeder, off-mama, etc. SPDT, SPST, DPDT en DPST zijn beschikbaar. Wat betreft de bussen, onze klanten kunnen kiezen tussen een haakse, verticale of verticale haakse doorgangsopening.
Deze waterdichte aan-uitschakelaar heeft een snap-fitting actuator die standaard doppen accepteert. Het contactvermogen is 0,4 VA max. @ 20 V AC of DC max resulteert in het gouden karakter. De bedrijfstemperatuur ligt ook tussen -30 ° C en 85 ° C en de mechanische levensduur is 40.000 make-and-break-cycli. Onze 8U-serie micro-drukknop kan worden gebruikt in verschillende toepassingen, zoals consumentenelektronica, medische apparatuur, audiovisuele apparatuur en instrumentatie.
SPECIFICATIES:
CONTACTGEGEVENS: 0,4 VA max. @ 20 V AC of DC max.
MECHANISCH LEVEN: 40.000 make-and-break-cycli.
CONTACT WEERSTAND: onder 100 mfi typ. eerste @ 2-4VDC,
100mA.
ISOLATIEBESTENDIGHEID: 500 Mfi min.
DIËLEKTRISCHE STERKTE: 500 Vrms min. @ Zeeniveau .
WERKTEMPERATUUR: -30 ° C tot 85 ° C.
SCHAKELAARSTEUN: staal, met Sn-plaat. CONTACT: fosforbrons, verguld.
TERMINALS: Messing, verguld.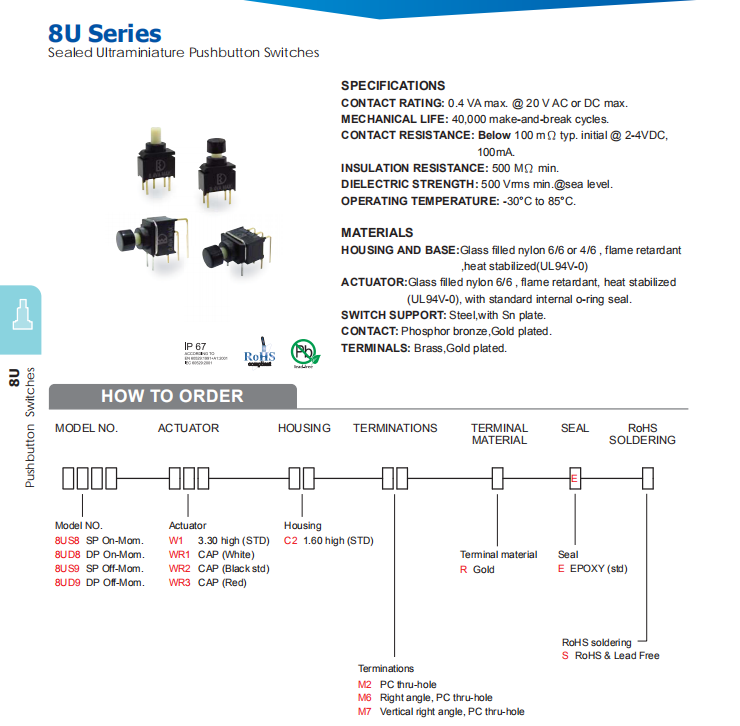 functies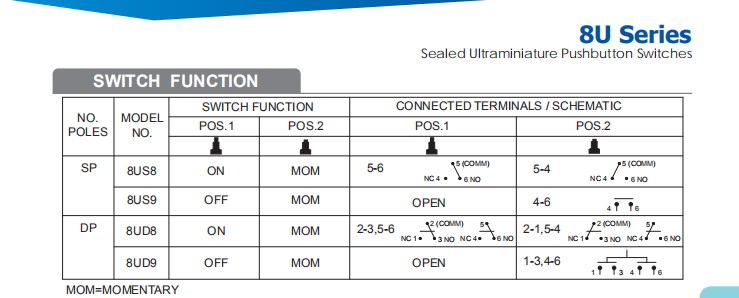 Kwaliteitscertificering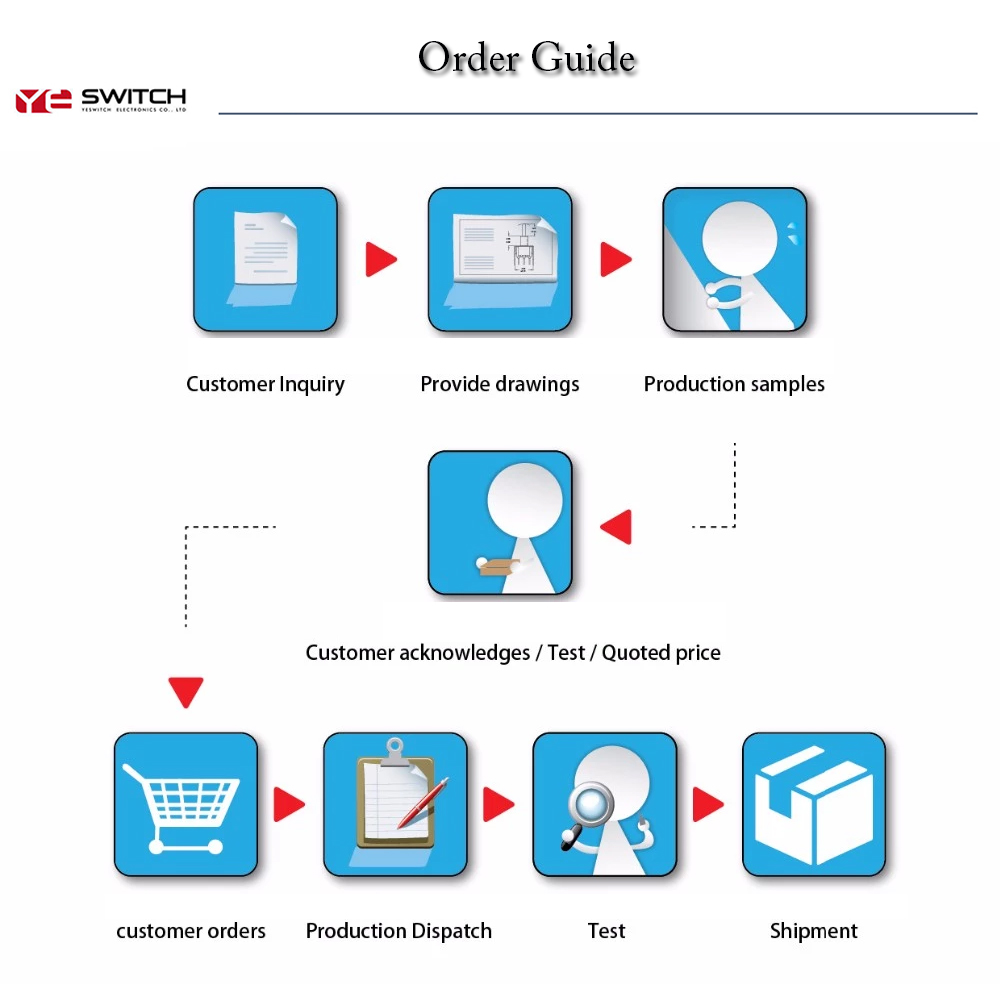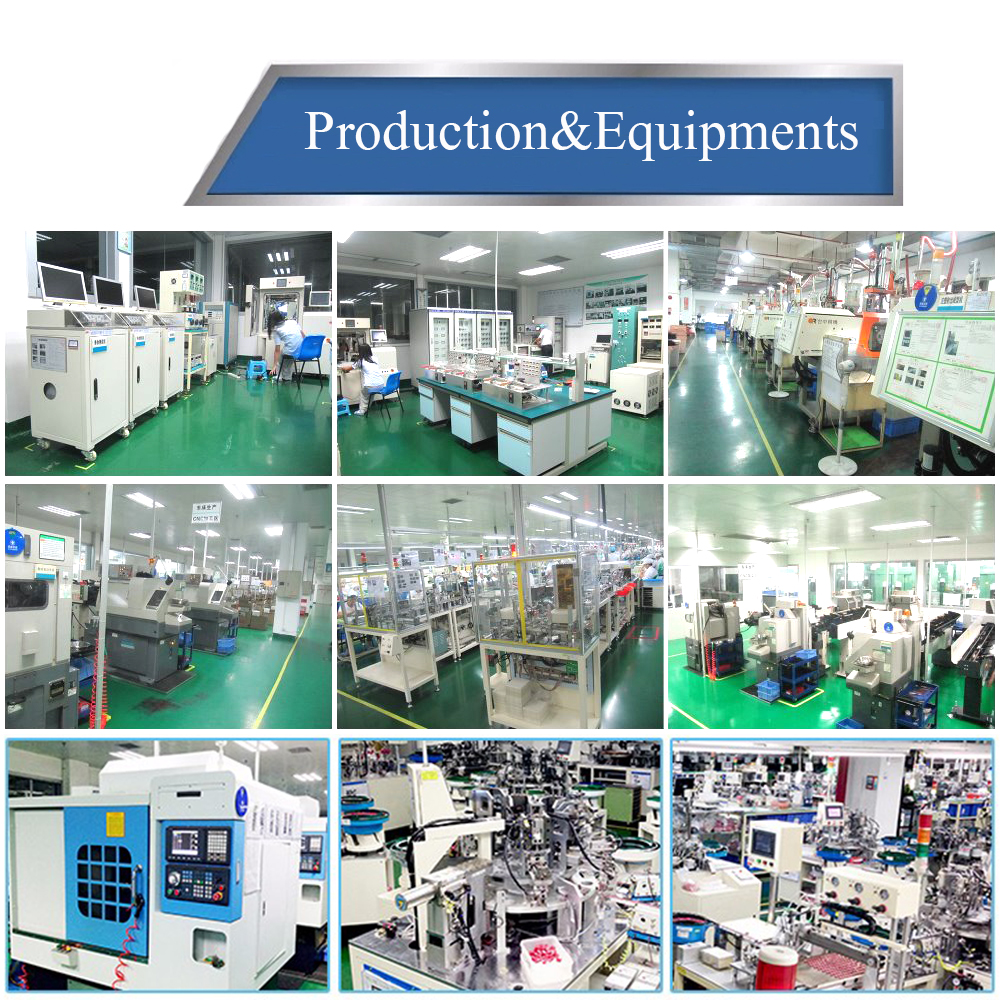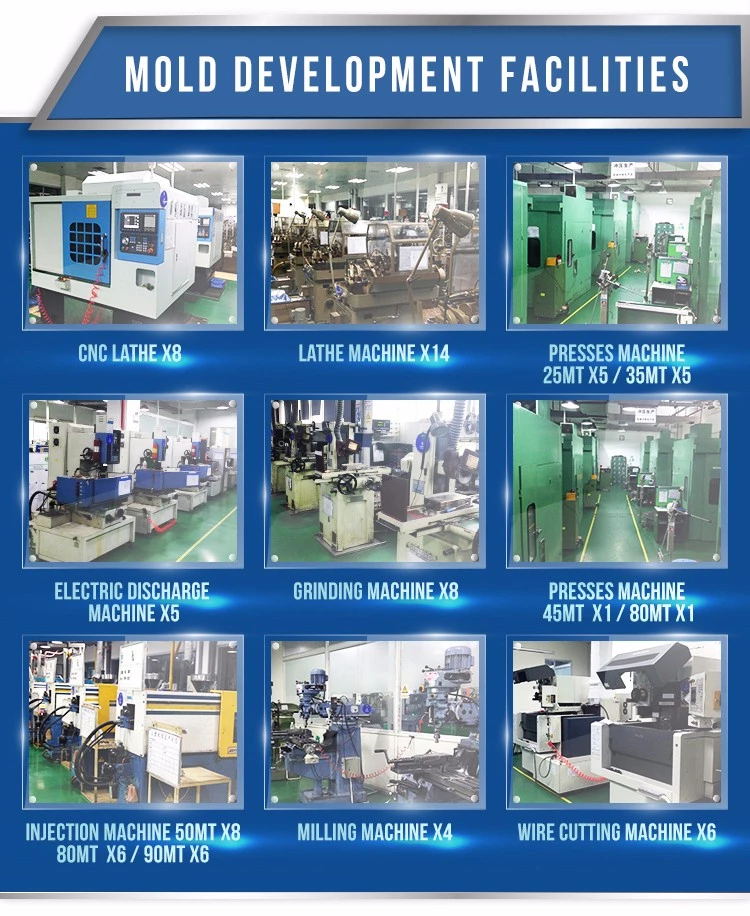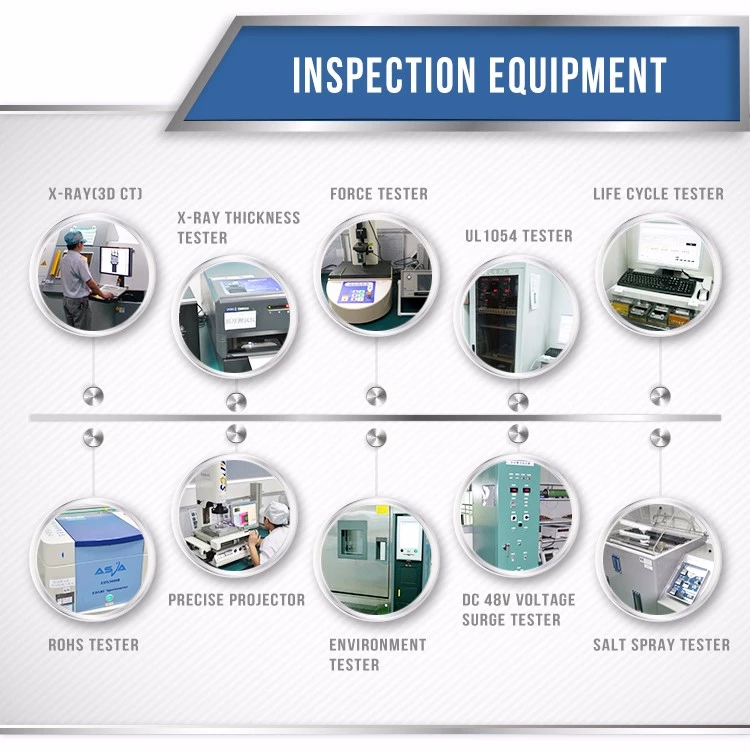 Product Categorie : Drukknopschakelaars